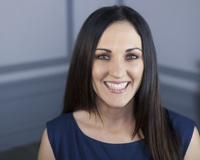 Rachel has lived in five different Philadelphia neighborhoods, and her passion forexploring has led her to discover the beauty and quirks throughout the entire city. After graduating from Temple University, Rachel built an incredibly diverse career in mortgage banking, loan servicing and real estate. Her unique skill set combined with her firsthand knowledge of the different neighborhoods help her match her clients to the perfect home in their ideal location. An investor herself, Rachel buys and renovates properties in South Philadelphia. The same attention to detail that benefits her clients has helped Rachel find the potential in neglected properties, and she has discovered a passion for bringing these spaces back to life through design.

Rachel is also a classically trained singer, and has lived abroad in both Italy and Mexico. She is fluent in both Italian and Spanish, and runs a free English as a Second Language program for adults in South Philadelphia. Rachel continues to perform as a classical musician throughout the city.

In addition to her community involvement and unmatched neighborhood knowledge, Rachel also has a diverse background in the real estate industry. She has worked as a Loan Servicing Manager, managing a loan portfolio of up to 23 loans with an aggregate principal balance of over $100 million; Mortgage Analyst and Commercial Loan Originator, helping to underwrite and close over $300 million of commercial loans; and as a Commercial Property Manager. Rachel has also completed extensive studies toward becoming a General Appraiser through The Appraisal Institute. Whether it's a first time home buyer or a property investor, Rachel's clients benefit from both her in-depth understanding of property valuation and finance, as well as her genuine excitement to show off the city she loves.
Send Rachel a Message